The Black Hole Mystery Video of the Month
Most Recent
Meteorite News

Most Recent
Astronomy News

A Flash from the Past Photo of the Month.
Copyright © 2010 Cosmic Treasures Celestial Wonders
***

Click any News Title in

White

to view and read the whole article.

***


Each News Title will open up in a new window for better viewing.
Each month I will post a new video. The video may or may not be related to Astronomy or Meteorites. I do promise you though, that the video may raise your eyebrows. The video may also make you laugh, smile or smirk. The video could make you shake your head in wonder, disbelief, or amazement. Last but not least the video could teach you something, or even save your life.
Cosmic Treasures Celestial Wonders

does not endorse, promote, agree or disagree in any way shape or form or support any of the ideas, suggestions, theories and conclusions depicted in any video. Justpassing along public information that you may find interesting and different. Video's are Rated "

G

"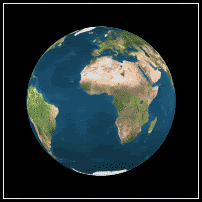 Comet Hyakutake discovered Jan. 31, 1996 is the current record-holder for the comet with the longest measured tail. It was dubbed The Great Comet of 1996


**

To start your journey -
click the center of the Black Hole to see the hidden video
**
Welcome to the

Astro-Meteorite News

Page.
Welcome to

The Black Hole Mystery Video of the Month.
Enter at your own risk into the Black Hole!

You never know what you may see!

Click the center of the Black Hole and you will enter a hidden different dimension on my Site!
Click image for more information
Image Courtesy NASA/ Landsat